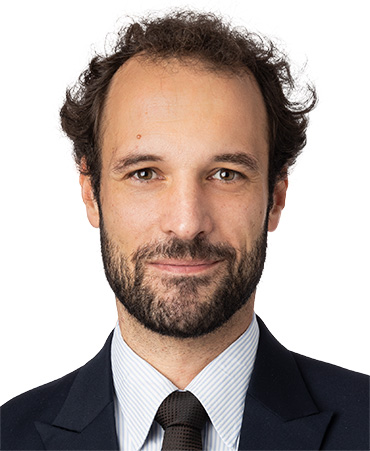 "Wie sollte das Schul- und Wissenschaftssystem gestaltet werden, um nachfolgende Generationen an Forschenden optimal auszubilden, in der Wissenschaft zu halten und ihre Innovationskraft zu entfalten?"
Arbeitsschwerpunkte
Bildungsökonomik
Innovationsökonomik
Wissenschaftlicher Nachwuchs
Entwicklung von Bildungs- und Innovationsindikatoren
Evaluation
Quantitative Methoden
Lebenslauf
Dr. Valentin Wagner studierte Volkswirtschaftslehre an der Rheinischen Friedrich-Wilhelms-Universität Bonn (B. Sc.) und der Universität zu Köln (M. Sc.). An der Heinrich-Heine-Universität Düsseldorf promovierte er 2017 zu Anreizsystemen für und Lernmotivation von Schülerinnen und Schülern. Bevor er 2021 zum Institut für Innovation und Technik (iit) in der VDI/VDE Innovation + Technik GmbH kam, forschte und lehrte Valentin Wagner als wissenschaftlicher Mitarbeiter an der Johannes Gutenberg-Universität Mainz zu bildungs- und verhaltensökonomischen Fragestellungen. Am iit arbeitet Valentin Wagner in verschiedenen Projekten zum wissenschaftlichen Nachwuchs, akademischen Karrierewegen sowie Bildungs-, Forschungs- und Innovationsstatistik.
Ecker, Brigitte; Brunner, Philipp; Dick, Nikias; Hartmann, Ernst A.; Keckenberg, David; Heckl, Eva; Johs, Julian; Kasneci, Gerdhard; Marcher, Anja; Philipp, Stefan; Régent, Verena; Sardadvar, Sascha; Schneider, Herwig W.; Schuch, Klaus; Steyer, Mario; Sturn, Dorothea; Warta, Katharina; Wagner, Valentin; Wieser, Harald (2022):
Forschungs- und Technologiebericht Österreich. Bundesministerium für Bildung, Wissenschaft und Forschung et al. (Hrsg.). Wien.
Baeßler, Bettina; Wagner, Valentin; Davies, Simon; Roest, Annelieke; Lethaus-Weigl, Susanne; Pfister, Roman; Bunck, Alexander; Maintz, David; Baldus, Stephan; Michels, Guido (2017):
Causes of anxiety in patients undergoing coronary computed tomography angiography. In: International Journal of Cardiovascular Research, Vol. 6:1.